Save Energy in Illinois and Enjoy a More Comfortable Home!
ActOnEnergy® Home Energy Performance Ally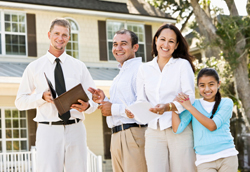 Home investments are well worth the time and money it takes to improve your home's comfort and value. As energy expenses skyrocket for most homeowners, solutions are becoming readily available. One such remedy is the ActOnEnergy Home Energy Performance (HEP) program, organized by Ameren Illinois.
Woods Basement Systems, Inc. is your local BPI certified registered ActOnEnergy Program ally. We are fully trained and qualified to not only identify issues that are depleting your home's comfort and energy, but we also suggest and implement top of the line repairs and improvements.
Contact us today for more information about ways to save energy in Illinois. We proudly serve the nearby areas including Edwardsville, Belleville, Alton, Collinsville, Carlyle, Nashville, and Waterloo -- and more!
About ActOnEnergy Program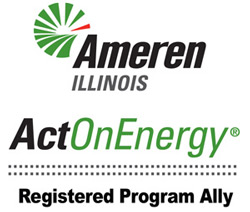 Stop, don't go any further! You might qualify for a financial incentive for your home's energy upgrades! Wouldn't it be awesome if you could seek out a specialist to pinpoint the exact cause of your home's discomfort and then receive a financial incentive? That's exactly what ActOnEnergy is all about-- saving you energy, money and living in a comfortable and healthy environment.
This program is made possible through Ameren Illinois, the energy provider for 1.2 million electric customers and more than 800,000 customers with natural gas!
Here are some examples of how you could save on some very beneficial services:
Air Sealing: Up to $1,200

Prevent heating and cooling dollars from escaping through unseen cracks and gaps in your home.

Attic Insulation: Up to $1,600

Inadequate insulation is a leading cause of energy waste in most homes.

Wall Insulation: Up to $1,200

Insulation decreases the heating or cooling needed by providing an effective resistance to the flow of heat.

Crawl Space Insulation: Up to $800

Insulation can prevent mold growth and moisture damage.

Rim joist air seal and insulation: Up to $400

Repair a leaky rim joist with air seal and insulation to keep the unwanted cold air outside where it belongs.
Enjoy the benefits of ActOnEnergy and learn more about our valuable incentives!
Energy Incentives in Illinois
The Federal Government and Local Government are proudly offering ways to save energy and money—great incentives to contact us to evaluate your home today!
We want you to have up to date information about all of your options. Be sure to check out our energy savings resources for federal tax credit guidelines, available federal tax credit, and local information from the Database of State Incentives for Renewables & Efficiency (DSIRE).
Looking for a price? Get a no cost, no obligation free estimate.