Insulation for All Seasons
The right insulation and HVAC system can keep your home comfortable and efficient year-round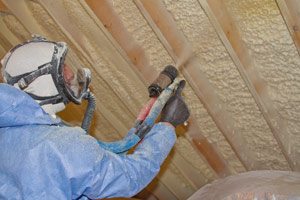 The right insulation upgrades will have a lasting effect on your home, regardless of the season.
Many homeowners don't think about their insulation until the temperature drops and they're running their heating system. Unfortunately, your home's insulation has a major impact on home comfort and energy efficiency throughout the year, and insufficient or missing insulation will always end up costing you money.
At Woods Basement Systems, Inc., we specialize in providing quality insulation services that address all of your home's insulation needs. If you want to improve your home's comfort or save money on your heating and cooling costs, call us today at 1-844-204-8198 or contact us online to learn more. We offer free estimates on all our work in O' Fallon, Belleville, Florissant and the nearby areas.
How insulation affects your home throughout the year
Your insulation is an essential part of your home's overall energy system. There are several key ways that insulation impacts your home.
During cold months: Keeping a home warm during the winter is what most people view as insulation's primary purpose. Properly installed insulation will keep the air you pay to heat in the home while preventing cold outside air from entering. In order for your insulation to work correctly, it's essential that your home has proper air sealing before insulation is installed.
During warm months: What many homeowners don't realize is that insulation is just as important for keeping your home cool during hot summer months. Insulation prevents heat transfer, meaning that quality insulation will keep hot, humid air out of the home and ensure that the living space stays at a comfortable temperature.
HVAC system: If you have uncomfortable rooms or high heating and cooling costs, your first instinct may be to blame your HVAC system. However, it's important to be sure your air sealing and insulation are up to correct standards before investing in a new furnace. Proper insulation ensures that the air you pay to heat and cool stays in your home and isn't affected by outside temperature, which allows your HVAC system to run less and will save you money.
Our complete insulation services in MO & IL
Attic insulation
Basement insulation
Crawl space insulation
Wall insulation
Floor insulation
Duct sealing
Spray foam insulation
Cellulose insulation
Blown-in fiberglass insulation
Rigid foam insulation
Radiant barriers
Air sealing
Get the right insulation services for your home
If you want to keep your home comfortable and efficient all year long, the local energy experts at Woods Basement Systems, Inc. can help. Our experienced professionals will inspect your home and recommend the right solutions for your home and provide you with a quality installation. Call us today at 1-844-204-8198 or contact us online to get started with a free estimate in O' Fallon, Belleville, Florissant, Decatur, Ballwin, Belleville, Champaign, St. Peters, Saint Louis and throughout the surrounding areas.
Looking for a price? Get a no cost, no obligation free estimate.