Flexible Financing Options For Illinois & Missouri Homeowners
Contact Us For A
Free Estimate*
Woods Basement Systems, Inc. offers a variety of stress-free financing options that make it easy for you to start your home improvement or repair project when the time is right for you.
A Range of Financing Options for Your Basement, Crawl Space or Foundation Repair
"Same as cash" options (0% interest)
Easy payment plans
No hidden fees or closing costs
No prepayment penalties
Competitive rates, unsecured financing for projects of $1,000 and over
The Benefits of Contractor Financing: You're in Control
Direct contractor financing offers several benefits:
Speed: Quick application process & same-day credit decision
Flexibility: Choose from a range of payment options
Control: Choose when to start your project
Convenience: Easy online account management
With "same as cash" financing and a same-day approval process, you're in control of when to undertake a major home repair. Booking repairs in a timely fashion lets you protect the investment in your home without tapping into equity, savings or emergency funds. And you end up with a more livable, more comfortable – and more sellable – home! It makes economic sense for many of our homeowners.
When Financing Makes Sense
Cracked foundations, leaky basements and mildewy crawlspaces are often serious problems that shouldn't be delayed. If you feel you've put your repair project off long enough, financing can help you get it done now instead of later. It's not worth gambling with the investment you've made in your home!
How Our Financing Program Works
Our financing program is simple and straightforward. As part of your Free Estimate, you'll meet with one of our specialists who can provide a detailed written estimate as well as outline financing options. Together, you'll decide what type of financing, if any, meets your needs and budget.
Of course, we will accept your personal check.
A 3% convenience fee applies to all debit and credit card payments.
We offer financing options throughout Greater St. Louis, including St. Louis, Springfield, St. Charles and surrounding towns.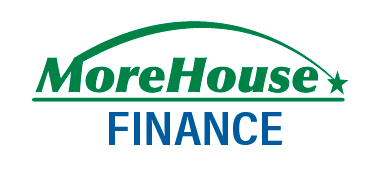 Looking for a price? Get a no cost, no obligation free estimate.