Dedicated Crawl Space Repair Company Serving Greater St. Louis & Nearby
Vapor Barriers, Support Jacks, & Other Products For A Dry, Healthier Home in MO & IL
Your home is a system, and every part of that system plays a role that affects the rest of the structure. If your crawl space begins to rot, grow mold, or experience structural problems, this will extend to every part of your home.
At Woods Basement Systems, Inc., we specialize in fixing all types of crawl space problems. We offer free crawl space repair quotes in Springfield, St. Charles, Belleville, Decatur, Florissant, St. Peters, O'Fallon, East Saint Louis, Champaign, Danville, Granite City, Cape Girardeau, Fenton, Arnold, and surrounding cities in the Illinois & Missouri area.
Symptoms of Crawl Space Problems:
Drywall Cracks in the Interior
Uneven Floors
Foul Odors in the Home
Heightened Allergies or Asthma Symptoms
If you're having a problem with your crawl space, you've come to the right place. Whatever your issue, we have the products and experience that you need to find the best solution.
Crawl space repair will help you avoid unnecessary repairs, create a healthier living space, and save money on your utility bills. And once you've encapsulated your crawl space with a vapor barrier, you've gained valuable storage space in your home.
Certified Crawl Space Contractors in Illinois & Missouri
---
Crawl Space Encapsulation or Vapor Barrier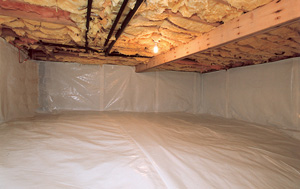 Heavy-duty moisture barriers used in the encapsulation process transform the crawl space into a dry, clean, energy-efficient part of the house.
Typical crawl spaces are moldy, foul-smelling spaces that homeowners avoid at all costs. Many of them flood, and they're often filled with debris left over from when the house was constructed. In more extreme cases, they can be rotting structures with rodents, animals, and other pests living within. At Woods Basement Systems, Inc., it's our job to make sure that your musty crawl space is transformed into a cleaner, drier, healthier, and more energy-efficient space.
---
Crawl Space Structural Repairs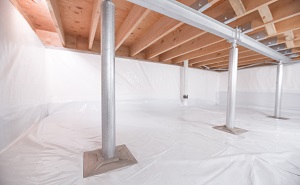 SmartJack® supports solve sagging floor problems in crawl spaces by stabalizing & leveling sagging beams.
Because it's built directly underneath your home, your crawl space plays a key role in your home's structural integrity. Crawl spaces bear this weight through the foundation walls and crawl space support columns. However, many crawl spaces are designed with a support system that is either inadequate, rotting or has soils underneath the support posts that cannot bear the weight of your home. In many cases, a failing crawl space structure can be resolved by installing crawl space supports. This is a fast job that can provide permanent, warrantied results. Typical installations can be completed in less than two days. At Woods Basement Systems, Inc., we specialize in crawl space repairs of all types.
---
Crawl Space Thermal Insulation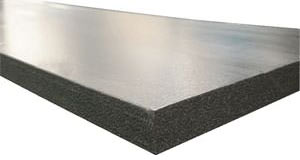 Thanks to special features that other rigid foam panels lack, SilverGlo™ insulation provides excellent performance and value when used to insulate crawl space and basement walls.
Crawl space insulation is important. A number of comfort and energy problems are caused by inadequate or incorrect crawl space insulation. Any crawl space can be wet and damp, so the insulation must hold up in those conditions. We recommend installing a vapor barrier along with proper insulation to prevent mold and moisture problems and keep your home comfortable year-round. When you count on Woods Basement Systems, Inc. for your crawl space insulation needs, we will send out an expert technician to inspect your crawl space and recommend the right services.
---
Energy Efficient Dehumidifiers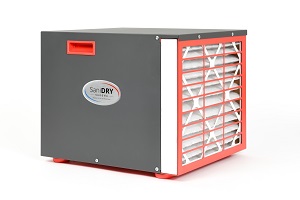 Our SaniDry™ Sedona™ Crawl Space Dehumidifier has a unique heat exchange system that helps it achieve an ENERGY STAR® rating!
With all of the dehumidifier options on the market, choosing the best one for you can sometimes seem overwhelming. How large of a unit will you need? What kind of options make for a low-maintenance, high-functioning design? We'd like to share with you a few key points on what makes a great crawl space dehumidifier, as well as what you can do to make sure it's working. Eliminate damp, musty odors in your crawl space once and for all by drying and filtering the air! Woods Basement Systems, Inc. can help you choose and install the best dehumidifier for your home.
At Woods Basement Systems, Inc. we use and recommend products developed by the Basement Systems® International network of waterproofing contractors. In business since 1987, Basement Systems® operates a full Research and Development department, constantly searching the industry for the best, most proven products for lasting crawl space solutions.
With more than 30 patented products, Basement Systems® provides crawl space repair solutions that include a written warranty and have been used at hundreds of dealerships across the United States, Canada, and the United Kingdom.
Your free crawl space repair quote includes an on-site inspection, professional consultation, and written quote. Before your free quote, we'll also send you a copy of our full-color Crawl Space Science Book. Our book includes 88 pages of information on crawl space issues, how they're solved, and what our products can do for you. Call or e-mail us today to get started!
Looking for a price? Get a no cost, no obligation free estimate.