Basement Finishing Cost & Pricing in Greater St. Louis
Understanding the cost of basement finishing in Illinois & Missouri
Included in the price of your project:
No-cost, no-obligation design consultation with a basement remodeling specialist
Free estimate for all remodeling work
Quality, basement-friendly products for walls, floor & ceiling
Warranties against moisture damage & mold
"I want to convert part of my basement to living space, but I'm scared of how much it will cost to finish my basement." Does this sound familiar? Whether you're considering finishing a portion of your basement or converting the entire area into livable space, costs depend on the scale and scope of your project. With that being said, a basement is one of the least-expensive ways to gain extra living space. To get the most for your money in any basement finishing project, it's important to select the right contractor.
To get a price estimate for your basement finishing project, call us or click below to schedule your free basement design consultation today! We provide complete basement finishing and remodeling in St. Charles, Springfield, St. Louis and throughout Illinois & Missouri.
For the best value, choose the best remodeling products & contractor
When getting price estimates for basement finishing, it's important to accurately compare what each contractor is offering. The lowest bids often go along with the lowest value. Here's why: Contractors can keep prices down by using inexpensive materials to remodel your basement. Unfortunately, low-cost materials like wood studs, paper-faced drywall, plywood sheathing and fiberglass insulation don't last long in a basement. Because they absorb moisture and contain organic materials, these off-the-shelf items are easily damaged by mold and rot, which makes your "new" basement smelly and unattractive. Tearing out and replacing moisture-damaged materials turns this "bargain" basement into the most expensive (and most aggravating) finishing option.
Here at Woods Basement Systems, Inc., we use high-performance materials designed to last under even the most challenging basement conditions. Instead of using organic, mold-friendly materials, all of our basement finishing products are inorganic and highly water resistant or waterproof. What's more, the finished surfaces of our flooring, wall panels, and molding are highly stain-resistant and never require painting, refinishing or other maintenance. Doing the job once and doing it right, with maintenance-free, high-quality materials; that's always the best value.
A number of factors determine your basement finishing costs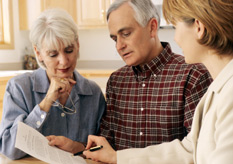 When you meet with one of our basement specialists, they will explain different options and make sure your questions & concerns are addressed.
Financing Options
No two basements are alike - they all have different layouts and obstacles like support beams, pipes, water heaters, and furnaces. When we finish your basement, we can add rooms, combine products, and even leave a section of the basement unfinished. We have a wide variety of design ideas for your basement. 
What's on your wish list for a new finished basement? Every project is unique, and we want to make sure that we're doing everything to make your dream basement a reality. Before our design consultant meets with you, have a few answers ready. The questions below will help guide the design process and also determine the cost of the project.
What is the square footage of the basement space you plan to finish?
How many rooms?
Will new windows be installed?
Will any appliances be installed?
What electrical work is required?
Will any new plumbing be required?
Get started with a professional design consultation
If you're interested in finding out how much it would cost to remodel your basement, just contact us and we will send one of our basement finishing specialists to your home to help you decide on the best plan for your basement. All of our specialists are trained at our national headquarters to ensure the highest quality professional service. Our basement design experts can conduct an assessment of your basement and recommend the best options for your needs and budget. We have a variety of finishing options for your basement floor, basement walls, basement ceiling and basement windows.
Feel free to check out the other areas of our basement FAQs to learn more about the best solutions for finishing your basement.
Call us or contact us online for a free estimate with your personal design consultation in Decatur, Florissant, Champaign, Belleville, O'Fallon, East Saint Louis, St. Peters and surrounding areas.
Looking for a price? Get a no cost, no obligation free estimate.