Home
»
Radon Gas Mitigation
Proven Radon Gas Mitigation & Testing Contractor serving Florissant, O' Fallon, Belleville & Nearby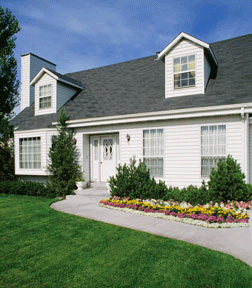 If there is a chance that radon gas is entering your home, testing is the only way to know if radon is putting you and your family at risk for health issues, such as lung cancer. If the test finds a dangerous level of radon in the home then a radon mitigation system is required.
Give us a call today to have your home tested or for an estimate for radon mitigation work.
We offer professional radon services in O' Fallon, Belleville, Florissant, Wentzville, Warrenton and nearby.
Factors That Lead to a Radon Problem:
The radon concentration of your area
Access points for radon to enter your home
The amount of ventilation in your home
Important Radon Facts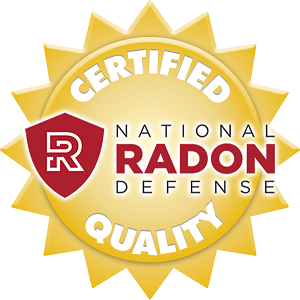 Radon is a natural gas created by uranium decay in the rocks and soil.
It is completely odorless and found in every state to varying degrees
The concentration level increases by ten times during the winter months.
Homes with crawl spaces face a high risk with radon issues.
Low-level radon exposure over time is actually more harmful than short, high-concentration exposures.
Radon causes cancer similar to tobacco smoke and asbestos. It causes 15,400-21,800 deaths every year.
If your home is tested and you have a radon level of 4 pCi/L you need a radon mitigation system
Illinois & Missouri Radon Mitigation System Installed
Woods Basement Systems, Inc. removes the radon from your home by installing a sub-slab depressurization. The radon mitigation system is actually relatively simple to install and simple to understand.
How Mitigation Systems Work:
A PVC pipe runs around your home collecting gases from the soil
The pipe runs upwards in your home
A radon depressurization vent pipes the radon up from the soil, up the pipe and safely away from you and your family.
We install interior basement waterproofing systems which means if that you have our basement system installed we can connect the radon mitigation system alongside it so you don't need to have additional materials and costs added to the project. We can save you time, money and provide you with the radon mitigation system you need.
A Radon Contractor you can Trust
Not only do you want a trusted radon mitigation system but you want a trusted contractor to install it. Since 1986 Woods Basement Systems, Inc. has been serving homeowners in Decatur, Ballwin, Belleville, Champaign, St. Peters, Saint Louis and nearby. We don't only work in homes but have had the opportunity to service schools, condos, restaurants, apartment complexes, churches and other professional buildings.
We are a locally owned and operated family business that has grown to be a leader in the industry. We realize how important it is to have a quality system providing safety and peace of mind in our homes. You can expect us to have that same mentality in your home. Give us a call to get started.
Woods Basement Systems, Inc. also provides multifamily radon mitigation in compliance with the HUD Radon Policy. If testing confirms radon levels above 4 picocuries (pCi/L), mitigation must be performed by a radon professional reduce the level of radon gas in the air to a safe amount.
Looking for a price? Get a no cost, no obligation free estimate.