Foundation Repair in St. Louis, MO & Illinois
Bowing, sagging and cracked foundation repair in Springfield area
We are your trusted foundation repair contractor serving the greater St. Louis area. If you are experiencing foundation issues: sinking wall foundations, sagging floors or wall cracks we can fix the problem.
Foundation problems affect the appearance, value and safety of your home and need to be fixed quickly before the foundation issue gets worse. We use patented foundation repair products to provide custom solutions for homes throughout Missouri and Illinois. Our foundation repair specialists are extensively trained and provide wall stabilization, structural repair, concrete foundation repair and more.
We are also your authorized Foundation Supporworks dealer making us St. Louis' foundation repair company. If you would like a permanent solution to your home's foundation issues give us a call 1-866-627-6475 or click the Free Quote button to schedule a free inspection and written foundation repair cost estimate. We look forward to helping protect your home.
Before and After
Before

After

The walls in this Paris, Illinois basement were bowing and seeping water. Woods installed wall anchors and a waterproofing systems, and now the basement is stabilized and dry.

Before

After

This building in Hoopeston, Illinois has bowing walls which the occupants attempted to repair using caulk which does not fix a bowing wall problem, it merely covers it until it gets worse. Woods Basement Systems diagnosed the bowing walls and installed an anchor system to not only stop the walls from bowing in further but also to return the walls to their original shape.

Before

After

As clay soil becomes wet, it expands, putting pressure on the foundation wall. No longer being able to withstand pressure from the soil, and outside pressure from water, this wall in Clay City, IL began to crack horizontally. This is the main sign of a bowing wall.

Geo-Lock Wall Anchors work by connecting to the wall plate by a steel rod. This will provide pressure to the inside of the bowing wall. The anchors will stabilize the foundation and over time potentially move the walls back to their original position.

Before

After

This homeowner has cracks developing in the corner of their basement wall. The corner relies on the adjacent walls to support it, and both walls had large diagonal cracks, showing that the corner had little to no support left. The solution on one of the walls was the Geo-Lock Wall Anchors. These anchors would help support and stablize the wall, preventing further damage.

Before

After

This homeowner has cracks developing in the corner of their basement wall. The corner relies on the adjacent walls to support it, and both walls had large diagonal cracks, showing that the corner had little to no support left. The solution on one of the walls was to use Power Braces. There was not sufficient room to install Wall Anchors on this wall, because a neighbor's yard was too close. These metal supports are placed against the wall and bolted down to prevent the wall from bowing, and giving it extra support for the home.
Common foundation problem signs

Click on the images to learn more about the cause of your foundation issue and our solutions.


Bowing Walls

Settlement Sinking

Sagging Crawl Space

Wall Cracks

Floor Cracks

Uneven Floors

Foundation Heave

Sticking Windows And Doors
View More Foundation Problems >>
Foundation problems we fix
You don't see the source of your foundation problem. What you see are the symptoms of a foundation issue. These symptoms include: cracks in ceilings, wall cracks, sagging floors, bowing or cracked concrete basement walls, and leaning foundation walls.
All of these symptoms are indicators of an underlying foundation issue which could be expansive soil settlement, a shifting foundation, weak soil base beneath the corner of your home or a number of other issues. We understand the underlying cause of your sinking foundation.
We don't just patch up the symptoms but fix the source of your foundation issue. Whether you have a joint concrete slab foundation or a monolithic slab foundation we have the right tools and the right experience to get the job done.
Foundation repair tools we use
Every job requires the right tool and at Woods Basement Systems, Inc. we have the right foundation repair tool for each job. From push-pier systems, to helical piers, to wall anchors and more we have the right foundation repair method to create a permanent solution.
The tools we use have a 25 year warranty. If you need slab foundation repair we are your trusted foundation repair contractor providing permanent, warranted solutions.
Nationally recognized solutions from a local company
We are the authorized Foundation Supportworks dealer in the St. Louis greater area as well as Eastern Missouri and Western Illinois. For residential foundation repair we are the trusted local foundation experts.
No matter the problem: cracks, sinking floors, bowing walls...we ensure the solution is customized to your home's needs. For these problems mudjacking, concrete stabilization and push piers are one of the many solutions we have. Give us a call to get started. 1-866-627-6475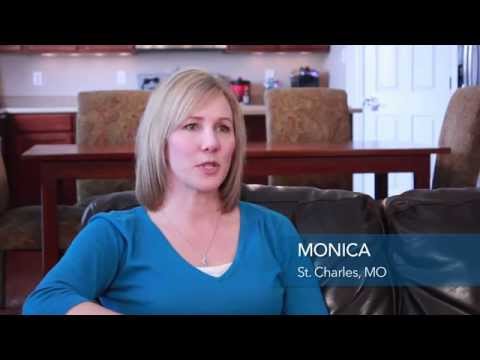 St. Charles, MO Basement Dry & Stabilized
Monica, a customer for over 10 years, describes her experience with Woods Basement Systems. In 2002, Monica...
Watch Video
Recent Videos
We're here to help you find the best home foundation solution
We are St. Louis' foundation repair experts provide the best structural repairs for your home's bad foundation. From foundation crack repair to lifting the sagging floor over a crawl space we know how to fix your foundation problems. We permanently stabilize your foundation restoring value to your home.
If you are looking for the foundation repair costs to permanently fix your home we provide free, no-obligation written estimates. For a free inspection or to learn about foundation repair pricing contact us today to request your free foundation repair estimate in Decatur, Ballwin, Belleville, Champaign, St. Peters, East Saint Louis or nearby. 1-866-627-6475
Looking for a price? Get a no cost, no obligation free estimate.