Foundation Repair in Illinois & Missouri
Bowing, Sagging, and Cracked Foundation Repair Company in St. Louis, Springfield, St. Charles
If you'd like to get your foundation problem fixed permanently, you'll first need to know exactly what's needed for your unique problem.
At Woods Basement Systems, Inc., our team of certified in-house foundation repair experts is here to help. We have the training, experience, and warrantied products you need to solve your problem.
If you'd like to meet with one of our expert contractors for a home inspection, consultation, and written foundation repair quote, contact us today! Each of our quotes comes completely free and at no obligation.
As expert structural repair contractors we offer affordable and permanent home foundation repair solutions you can trust! We service St. Louis, Springfield, St. Charles, St Peters, O'Fallon and surrounding Illinois & Missouri communities.
Common Foundation Issues:
(Click for more information about each solution.)
We use products that have been designed, manufactured, and distributed by Foundation Supportworks, Inc., an international network of more than 100 of the most experienced structural repair contractors in North America.
Foundation Supportworks' team of in-house structural and geotechnical engineers have carefully designed, tested, and patented solutions for repairing foundation problems of all types. Each of our products are based on time-honored solutions that meet all local and international standards.
At Woods Basement Systems, Inc., we bring that warrantied, proven quality straight to your door. Contact us today to schedule your free quote!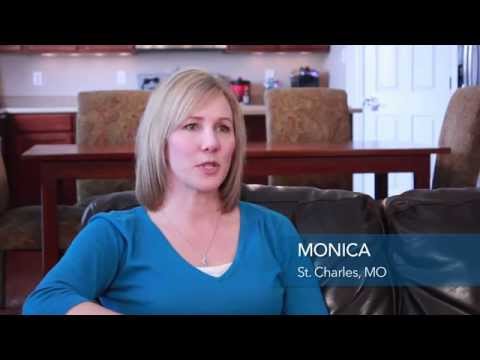 St. Charles, MO Basement Dry & Stabilized
Monica, a customer for over 10 years, describes her experience with Woods Basement Systems. In 2002, Monica...
Watch Video
Recent Videos
We Have Simple, Permanent Solutions For Your Foundation Problems!
For our contractors, a typical home foundation repair usually takes less than a week to complete. All of our systems come with a written warranty -- so that you know the problem was fixed right, and so you can have peace of mind for many years to come.
Issues like stair-step foundation cracks, buckling walls, and sagging floors can be devastating to your home's value and make you feel bad about the way your home looks and feels. Our foundation repair systems are designed to do more than just permanently repair your home -- they're also designed to return your structure back to its original position.
Regardless of why you're experiencing a foundation problem in your home, Woods Basement Systems, Inc. conducts a thorough inspection of your home and we'll let you know exactly what steps need to be taken to permanently stabilize your foundation and restore value to your greatest investment.
Woods Basement Systems, Inc. contractors offer bowing, sinking, and foundation crack repair in many Illinois & Missouri areas such as Champaign, Decatur, St Peters, Belleville, Florissant, Chesterfield, O'Fallon, Cape Girardeau, Danville, Ballwin, Alton, Carbondale, Edwardsville, Charleston, Lake St. Louis and nearby.
Looking for a price? Get a no cost, no obligation free estimate.